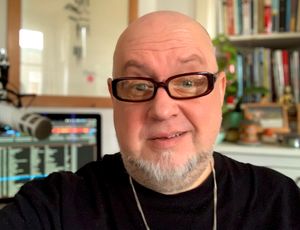 Are we really doing this?! You can go to have a sun-bed, but not to the library, meet with only 2 folk from another household outside, but they can't come to you. BTW, these rules and restriction I'm mentioning here are not from just one place, but a selection from different countries on our beautiful planet. Kids have their vital education disrupted in such a bad way that only about 22% of all kids actually do the homeschooling thing. Suicides are up like never before, and relationships split, because folk sit literally on top f each other without much chance of escaping the other's issues, whilst dealing with your own. The US reports 56 new billionaires last year. - Coincidence? The UK's debt alone Debt at the end of July 2020 was 100.5% of gross domestic product (GDP), an increase of 20.4 percentage points compared with the same point last year and the first time it has been above 100% since the financial year ending (FYE) March 1961. THIS IS SERIOUS SHIT! Who is going to fund this?!
Now those are just financial figures and numbers, but somebody will have to pay for it. More hard hitting for is that I've been to 7 Zoom funerals of 7 army buddies who just killed themselves because they simply couldn't take the isolation anymore. My sister died on a cancer, which is usually relatively easy to treat, if discovered early enough. Of course we didn't, because all test centres were closed, because they needed to be prepared for the Coronavirus onslaught, which didn't come.
I've had the vaccine, even though I have more than slight reservations about it. But I want - I need to be able to travel. I'm in my late 50s, and not in the best of health (mostly self inflicted), and I have to see folk, do gigs, you know - earn a living! If folk have a problem with my outlook on life and the crisis which, as far as I can see, is solely caused by the governments and based on fear, and fear alone, that's fine, but frankly none of your fucking business!
Come on, this virus kills just over 4% of folk who get it, the majority are old and/or have pre-existing health issues. This is madness. Meanwhile, flu, cancer, cardiac illness and other respiratory illnesses have all but disappeared, together with terrorism, and folk dying of old age and some just unexplained and sudden.
WakeUp! Please, think for yourself. Don't agree with me, but do go check out stuff, and don't trust the mainstream media organisations, just because you always have before. I'm not sure what is going on and why we're in this sad state of affairs, but it's not natural, and it's not caused by a virus. Of that I am absolutely certain! 
Love Balou